Introduction
X-Celeprint is an international leader in micro-transfer printing, serving clients in Europe, North America, and the Asia Pacific.  We were founded in 2013, and hold 625 patents and applications worldwide.
Our mission is to empower chip manufacturers to achieve heterogeneous integration.
What We Offer
A turnkey experience from chip design to printing with straightforward technology licensing. We guide clients through the process, offering expertise and best practices. We're with you from start to finish.
Hands-on services including design, prototyping, assembly, and printing,
Experts to consult on MedTech device submissions for approval with FDA/EMA.
European Headquarters & US Development Center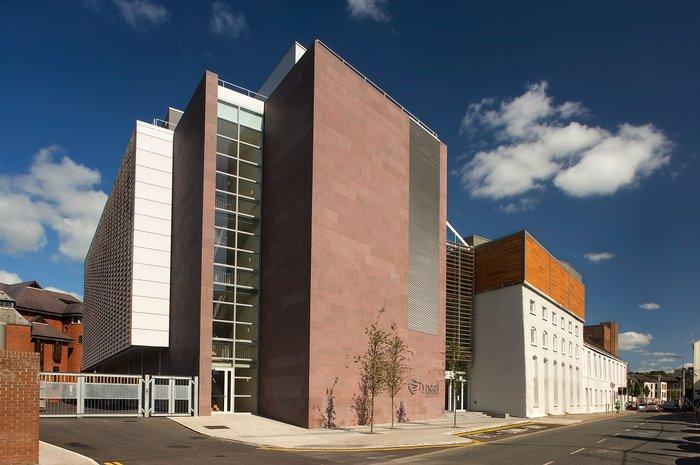 Tyndall National Institute,​ Cork, Ireland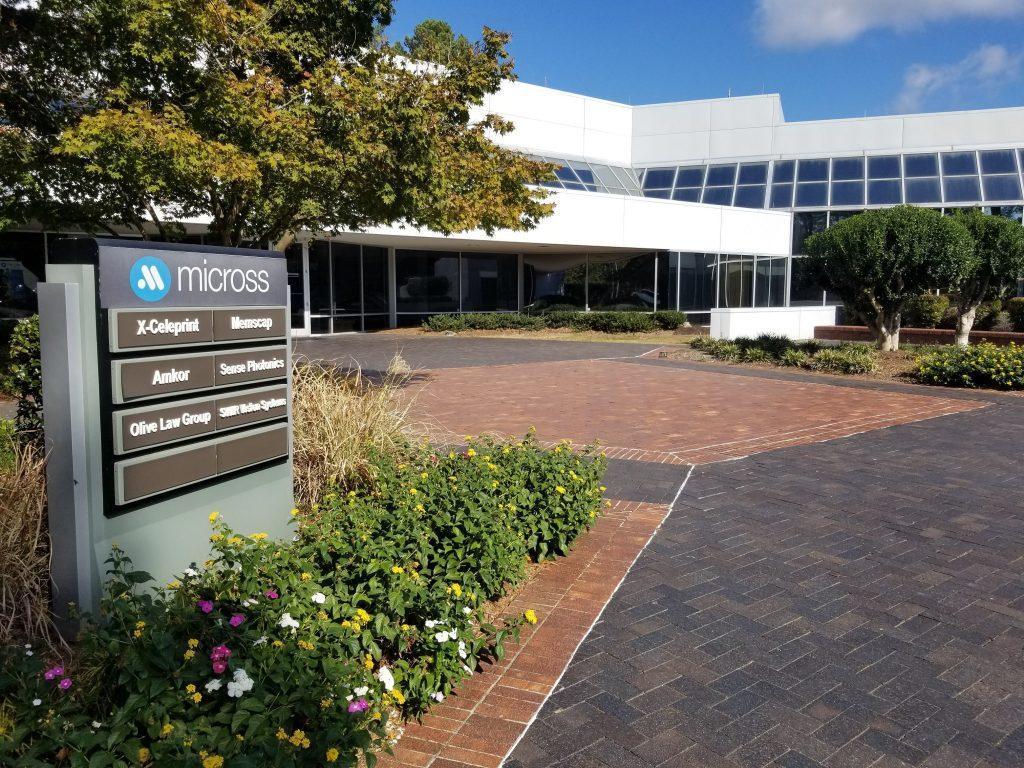 X-Celeprint, Research Triangle Park, Durham NC
X-Celeprint Leadership Team
Kyle Benkendorfer, RTP, USA
CEO, Tyndall National Institute, Cork, Ireland.
Kyle Benkendorfer was educated at the London Business School, Texas A&M University, and Reed College, and brings more than 35 years of experience to his role at X-Celeprint.
He previously served for five years as Sr. Director of Business Development at Semprius, Inc. responsible for licensing micro-transfer print technology, and has served as a Director of X-Celeprint since its inception.
Prior to his employment with Semprius, Mr. Benkendorfer directed the global support and commercial development of OLED polymers for The Dow Chemical Company. He also has previous experience at Dow developing spin-on dielectrics, high-tensile-strength polymer fibers, and ultra-high purity encapsulants for high-performance semiconductors.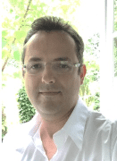 Alexandre Chikhaoui
Director, Business Development
Mr. Chikhaoui holds a Master's Engineering degree in Microelectronics Analog Design. He has 20+ years in the semiconductor industry, at STMicroelectronics and Dialog Semiconductor
Mr. Chikhaoui developed and marketed power management integrated circuits for mobile phone platforms, LED drivers, as well as display drivers for low-power display technologies like Electrowetting,  E-ink, Mems, and OLED displays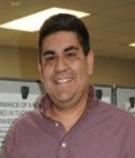 David Gomez

Senior Director of Engineering
Mr. Gomez has a Bachelor's Degree in Materials Science and Engineering from the Massachusetts Institute of Technology. He manages the team that develops custom Micro Transfer Printing applications for customers with specific requirements.
In prior roles, Mr. Gomez worked in high-volume manufacturing facilities for Freescale and Qimonda. His focus is on improving the micro-transfer print process both at Semprius and X-Celeprint.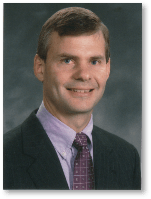 Ronald S. Cok
Director of Intellectual Property
Mr. Cok studied Electrical and Computer Science at the University of Michigan after receiving his B.A. in Mathematics and Physics from Calvin University.
Mr. Cok worked at Eastman Kodak Co. in various digital-imaging areas. He has authored 60+ technical papers, written or contributed to several books, and has been granted over 580 patents. Mr. Cok is a Registered Patent Agent #70,003.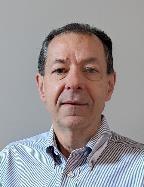 Joe Carr
VP, Corporate Development
Mr. Carr creates strategies for early phase projects such as hardware assurance, photonics, and RF components. He assists the CEO in IP licensing and partnership negotiations. He holds a Bachelor of Science degree in Electrical Engineering from Rose-Hulman Institute of Technology and an Executive MBA from Babson College.
Mr. Carr spent 22 years at The Dow Chemical Company where he held a variety of technical and executive positions. He is the former CEO of Osram Opto-semiconductor, and startups QD Vision and Semprius from which X-Celeprint was spun out.
X-Celeprint at Upcoming Conferences

Tyndall National Institute is a leading European research centre in integrated ICT (Information and Communications Technology) hardware and systems. Specialising in both electronics and photonics – materials, devices, circuits, and systems – we are globally leading in our core research areas. 
Visit Tyndall National Institute.

With a 40-year+ heritage, Micross Components began transforming specialty electronics by creating a global company with the broadest offering of products and services in the industry and quickly became recognized as the leading worldwide single-source supplier of specialty microelectronic components designed and manufactured to the highest quality standards. Visit Micross.

As the world's leading foundry group for analog/mixed-signal semiconductor applications X-FAB creates a clear alternative to typical foundry services by combining solid, specialized expertise in advanced analog and mixed-signal process technologies with excellent service, a high level of responsiveness, and first-class technical support. Visit X-Fab.

More than 15 years after its introduction, moving microLEDs with elastomer stamps is still the best way to practice mass transfer. Combining precision and tolerance for real-world materials, Micro Transfer Printing allows scaling to micron-sized LEDs and to large arrays: up to millions of devices transferred at a time. Visit X display

ASM AMICRA Microtechnologies is a global leader in ultra-high precision die attach equipment, specializing in submicron placement accuracy (±0.2µm@3s).
Our market focus includes: Opto, Silicon Photonics, AOC, VCSEL, Laser Diode, WLP, 2.5D/3D IC, TSV, TCB, Fan-out/EWLP, Automotive Sensors/LiDAR . Visit ASM Amicra

Ghent University is a top 100 university and one of the major universities in Belgium. Among their many engineering and technology projects is MIRTHAS – developing hybrid laser sources at a reduced cost (factor 10) using micro-transfer printing technology.
Visit Ghent University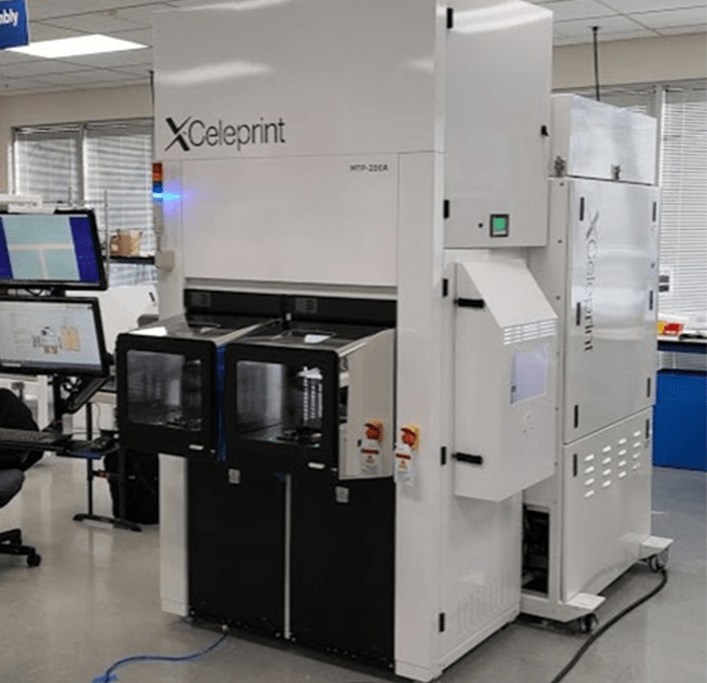 X-Celeprint is an international leader in micro-transfer printing. Our headquarters are at the Tyndall National Institute in Cork, Ireland. We also have a Development Center in Research Triangle Park, NC. We serve customers in North America, Europe, and the Asia Pacific. We provide our clients with design support, prototyping, printing, licensing, and tech transfer for commercialization.